Wajimaya Zenni – Shop and Workshop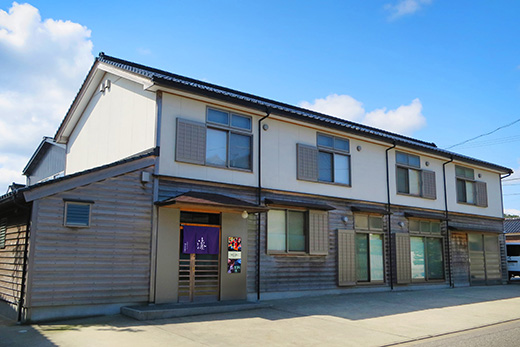 Entrance is on the left.
Wajimaya Zenni – Shop and Workshop
63 Heisei-machi, Wajima-shi, Ishikawa 928-0068 Japan
TEL : 0768-22-0521 (8:30~17:00)
FAX : 0768-22-8808
Mail wajima@wajimayazenni.co.jp [or Contact Form]
Shop 8:30~17:00
Workshop 9:00~12:00, 13:00~16:00
Closed on Saturdays, Sundays, New Year Holidays
Parking Lot available.
---
Nushi-no-ie (The Lacquerer's House) + shop
Nushi-no-ie was built over a century ago, and restored in 1988. It is regarded as the most beautiful house in Japan. This house is now a museum of urushi culture.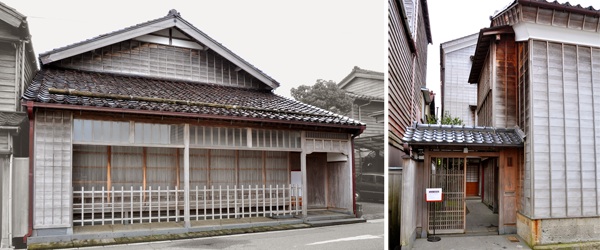 (left) Facade  (Right) Entrance of shop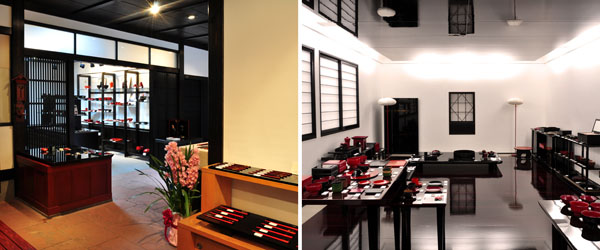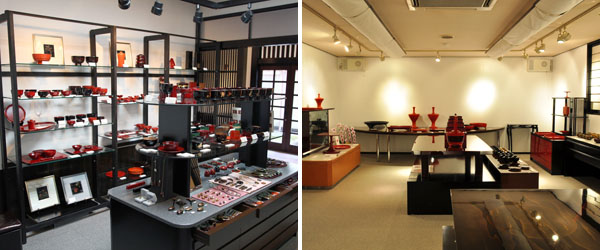 Nushi-no-ie (The Lacquerer's House) + shop
1-82-3 Kawai-machi, Wajima, Ishikawa 928-0001 Japan
TEL : 0768-22-5811 (9:00~12:00)
Mail wajima@wajimayazenni.co.jp [or Contact Form]
Shop Open 9:00~12:00

Closed on Wednesdays, Sundays, New Year Holidays
(If you wish to visit during non-business hours, please contact us.)
Parking lot available
※The main house of Nushi-no-ie is not put on view to the public for preservation usually.
Applications for the visiting Nushi-no-ie, please apply from here.
Mail wajima@wajimayazenni.co.jp [or Contact Form]
TEL : 0768-22-0521 (8:30~17:00)
FAX : 0768-22-8808
---